We have managed to offer a selection of physical and visual tools for your project board that improves interaction and collaboration within a team. But what if that is not enough? What if you need a solution that works throughout your whole company or for a specific purpose? We understand that every company is different and therefore sometimes need a custom project board.
We'll think along with you
Either if the perfect solution is all in your head or you just have a vague idea, we can make a physical project board set that communicates in a way that works best for your organization.
Sure, we can make customized cards in different sizes, shapes and colors. Or we can adjust our scrum board and kanban board set to your needs. If you just need a card that fits your design requirements we can make it (see this article for how this works).
But coming to a customized solution that looks and works together with your way of working often requires more consideration. That is where you can talk to us.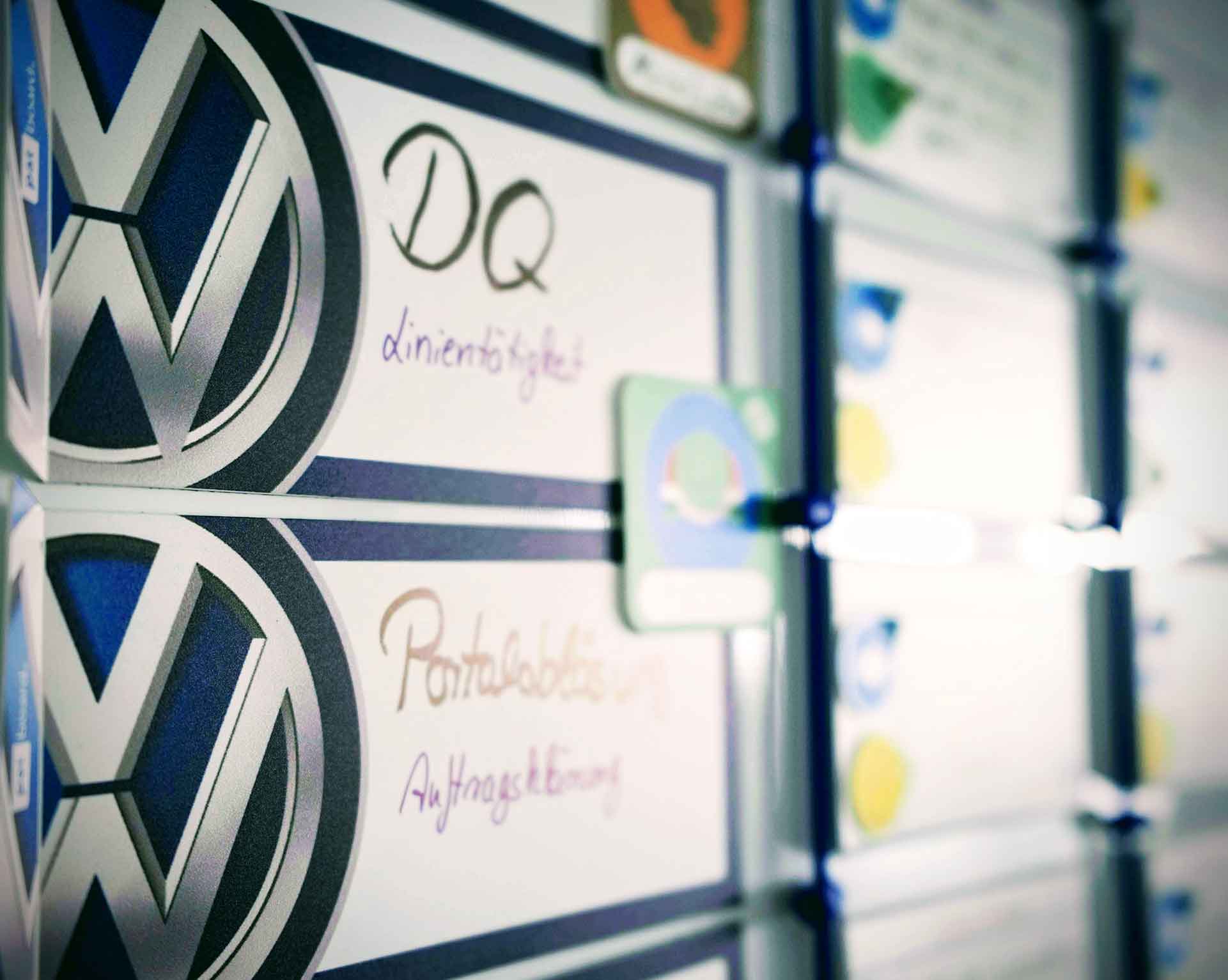 From ideas to custom project boards
With years of experience in the fields of project management, including agile and lean frameworks, we understand working processes. Large companies like Coca Cola, Volkswagen and Shell have already come to us with their ideas.
Take Volkswagen for example: with their knowledge of their company and our experience and creativity we were able to come to a solution for a customized board set that used less tools then the initial idea with the same results.



Magnetic or Nanocups
We can make make custom board sets with 2 types of backing materials: