Mijndomein (a Dutch hosting company) has an agile working method. They work in short sprints and have a development team that consists of a group who focus on the development of products and features. The physical agile board helps them to visualise their process. 
Working method
The team mainly used a digital board, but if they wanted to show this board to the rest of the company they soon got glass eyes from colleagues. It was too technical and nobody understood what was meant.
They made several attempts to remedy this by replacing the process with a process in which it became visible and understandable to non-technical people as well. The team came up with the idea of using a Victory Board to make it clear what is being delivered.
Visibility with a physical agile board
Then they looked for a way to present the work to the rest of the company in a more visible and understandable way. At the Agile Scrum Event in November 2018, they talked to us and they found our tools to be appropriate for what they wanted to set up. They were able to set up their own victory physical agile board before the end of that month. This way, everyone in the company can see the development and progress of a project.
Mijndomein about PATboard: 'A sustainable, reusable and physically attractive board, this would certainly attract the attention of the rest of the employees'.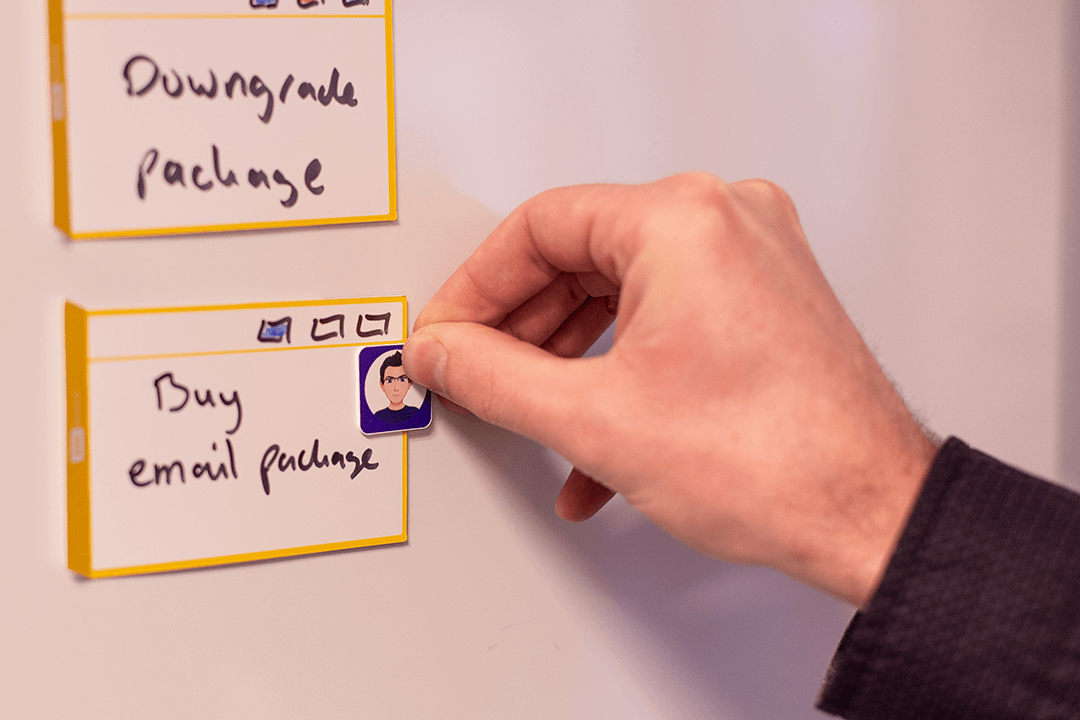 *Only in dutch