The professional lean DMAIC & Kaizen set
For your whiteboard (210-280 cm width) or magnetic wall

Reusable, magnetic and durable

No falling down, no curling and it looks excellent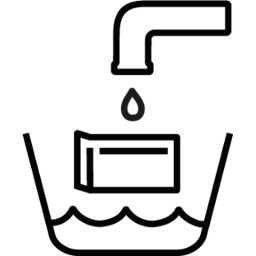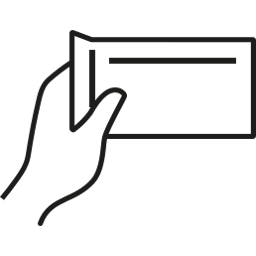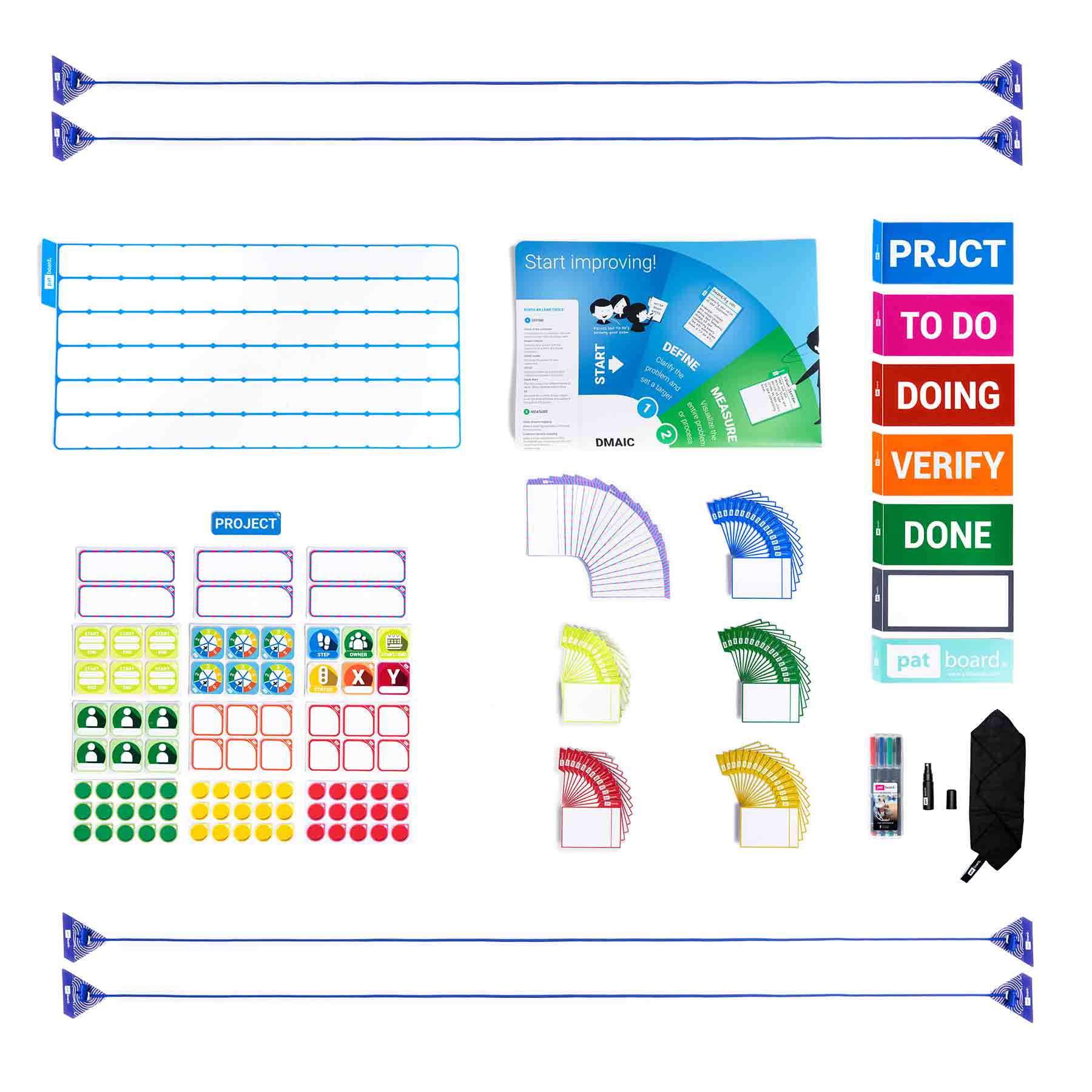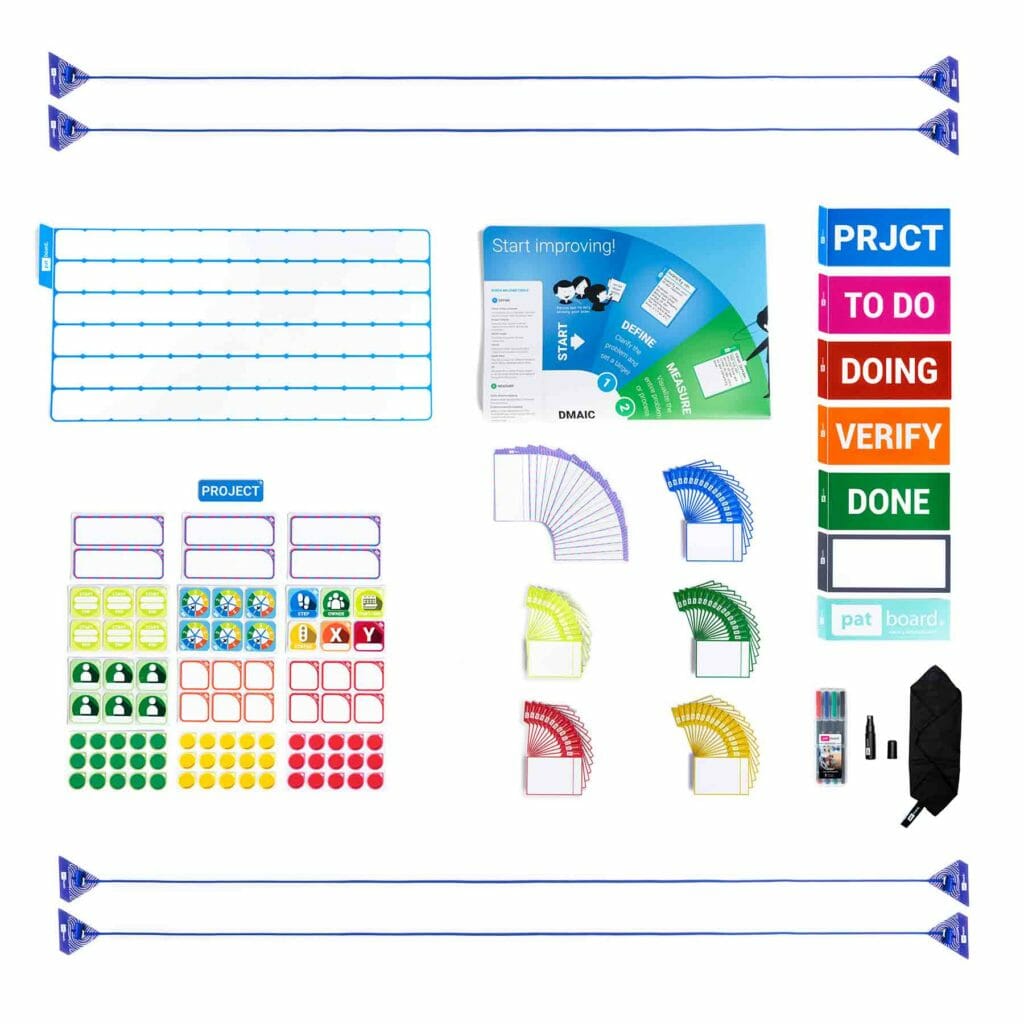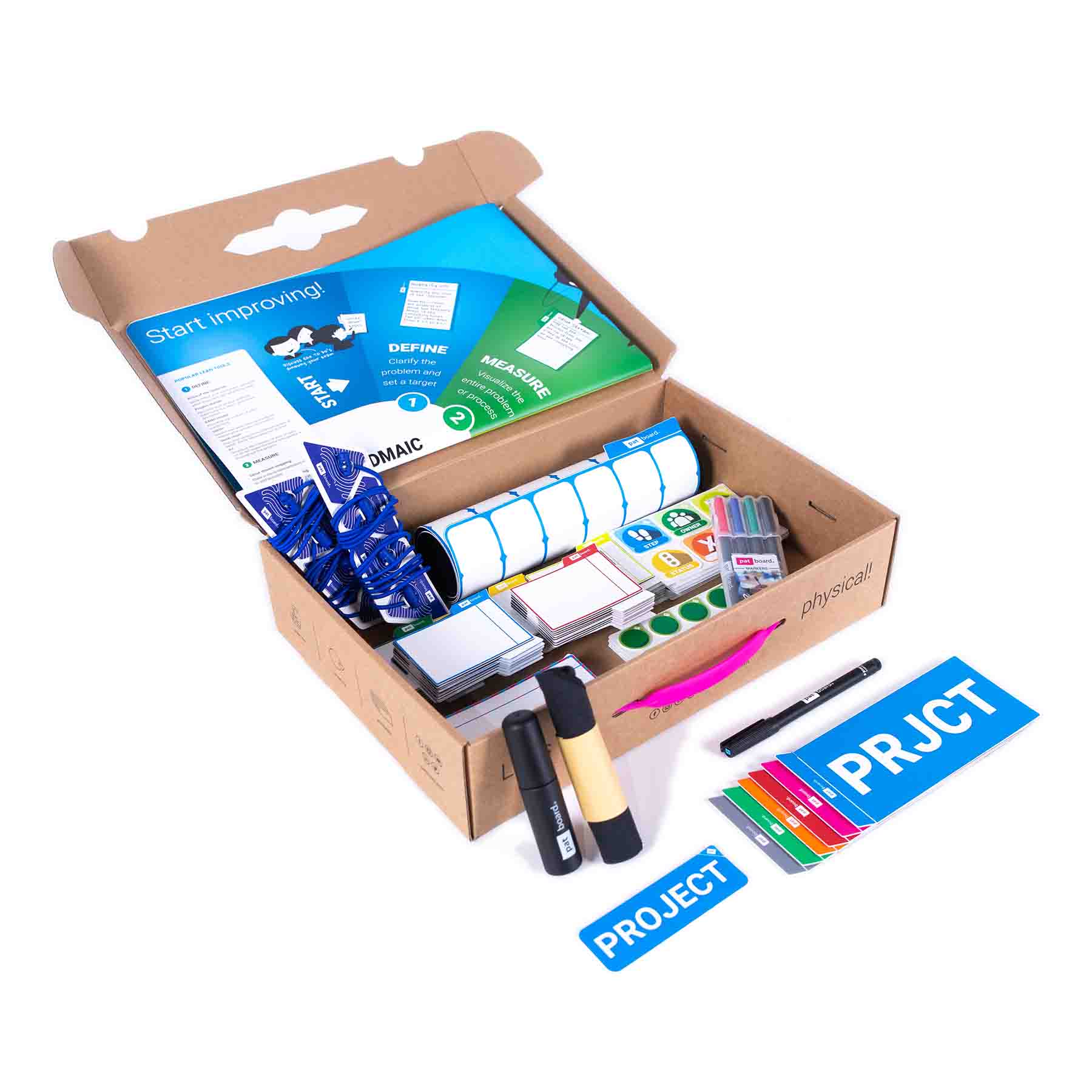 The set includes:
Guidance
1 Visual Poster Guide

Full support from PATboard
Kanban Board
80 magnetic Task Cards (small portrait) - blue, green, lime, yellow and red.

16 magnetic Project Cards (can also be used for user stories)

4 PATlanes

6 magnetic Column Cards (random a grey or blue blank card)
Dashboard
1 magnetic Dashboard grid

44 Dashboard cards - nanocups

1 Traffic Icon Set - nanocups
Tools
4 color pens (0,6 mm in red, blue, green, black)

1 black 1 – 2,5mm pen

1 cleaning set
About the lean DMAIC or Kaizen full set
This PATboard full set is the ultimate tool for lean improvement projects like DMAIC or Kaizen. The Lean DMAIC & Kaizen set contains a space saving kanban board, a dashboard and a visual poster guide. 
Kanban board
The Kanban board allows a team to work together on 1 or more projects. It's magnetic, stackable, reusable and above all; it looks fantastic!
Dashboard
The Dashboard shows the status and key information of different projects or elements of the project. It is a one piece subsurface so it can easily be moved to stakeholders or the management. By keeping the dashboard physical and visible at all time, it is always available to team members. This way everyone is up to date and can give their input.
The Dashboard- and Kanban cards are easy to write on. It doesn't smudge and is easy to clean with water. They can be used on all magnetic (white) boards.
About PATboard
Working with a physical and visual lean project management tool improves team collaboration and engagement. It makes lean more fun! So, if your team needs a user friendly and well designed kit for doing improvement projects, look no further!
Are you still missing something? Contact us for a custom solution. We are happy to think along with you!
Can be used to write down your tasks. They come in different colors, so you assign tasks to different (sub)projects or assign a type of task to a color. All cards have a foldable tab, which makes it easy to them from the board.
Project Cards
Are a bit larger than the Task Cards, more space to write down what you want to work on.
Column Cards
Are for each column on your board with a default text. 
Dashboard grid
A one piece magnetic grid that functions as a subsurface for all the key information (on the dashboard cards). You can also write directly on it with our PATboard markers.
Dashboard cards
Communicates key information like: the project, start and end-date, the owner and what phase the project is in. Add a custom column with the X and Y cards.
Signals the status of each project.
Notice: glass boards with magnetic foil behind it isn't suitable for this set.
Notice: whiteboard is not included.