An agile workspace is customized and optimized according to the needs of the team. For agile teams, everything that's needed to work according to the agile principles should be present in their office. The question is, how do you create a modern agile workspace? A Lintex whiteboard offers what you need to build the workspace that is in line with the needs of your agile team! In this blog, you will read exactly how.
The agile workspace
The first thing you want to know before transforming your office into an agile workspace, is what an agile workspace actually is.
An agile workspace is an office that is designed and equipped in such a way that it aligns with the principles of agile project management. The agile workspace is designed to enable and stimulate your team to:
Boost productivity by using working hours as efficiently and effectively as possible
Express creativity and realize ongoing development of project processes
Increase transparency of the project to boost team engagement
Improve interaction and communication
When you are creating your own agile office, make sure to include areas where informal and creative interactions can take place. These areas activate your team to collaborate across functions. And they enable your team to have effective face-to-face interactions and communicate freely.
To help you create the best agile workspace, the most effective tool is the physical project management board. A scrum board or kanban board is an essential tool to let your team work according to the agile principles, and should absolutely be present in your office. 🙂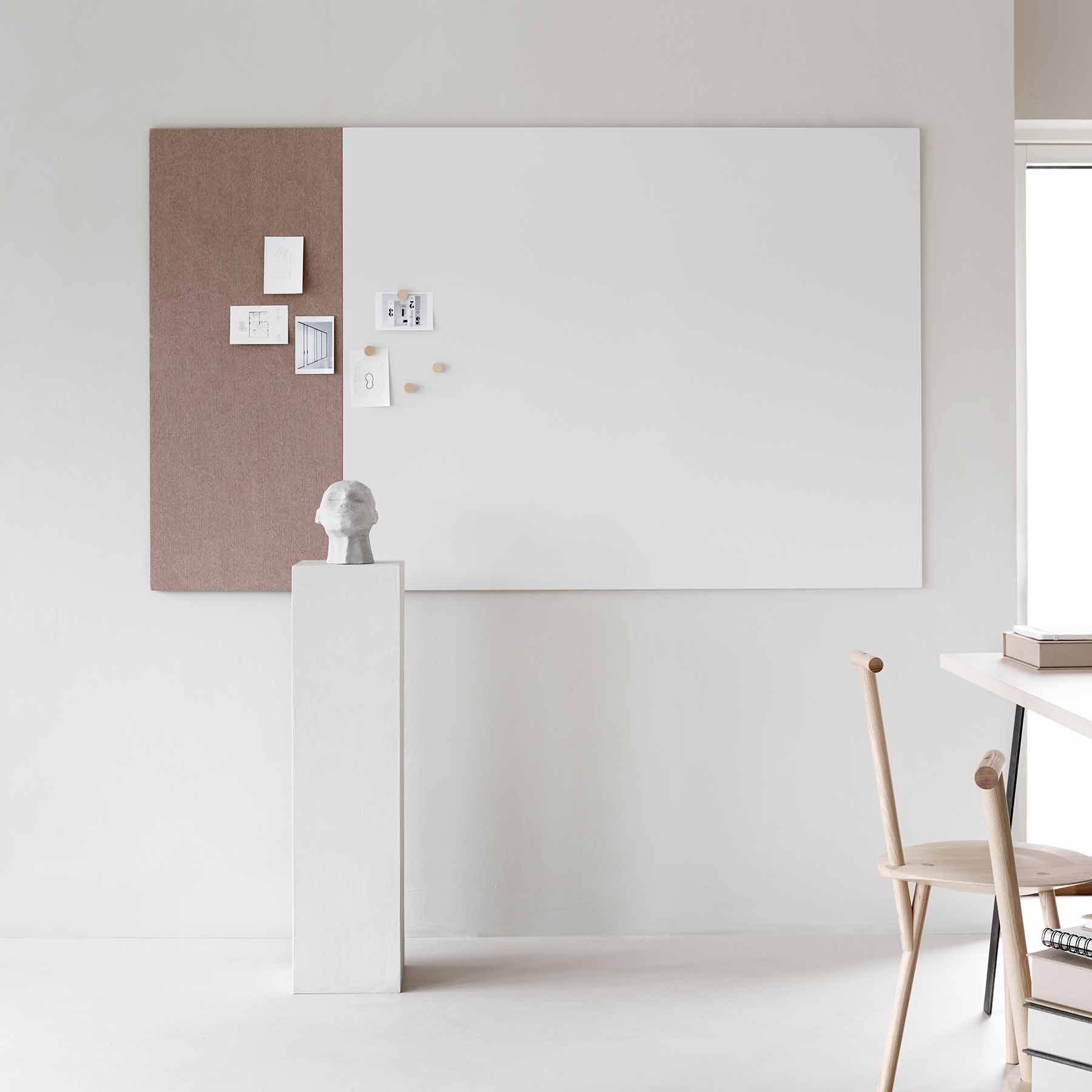 Agile with Lintex whiteboards 
Lintex whiteboards are designed to create the perfect modern workspace for all agile teams! Lintex is a family-owned business, established in 1983. The head office is located in Sweden, and its subsidiaries can be found all over Europe. With their design wall solutions, they are one of the leading brands in Europe within writable surfaces. With a Lintex whiteboard or writing wall, made of durable enameled steel, you can benefit from:
A boost in team communication
Improved team productivity and efficiency
Improved team collaboration and communication
Enhanced company culture and engagement
Fun on the work floor and happiness among employees
The Lintex team consists of experts who work together with the most talented architects and project designers. They are experienced in designing the Lintex whiteboards to be functional as well as good looking. This high quality agile writing boards and accessories have a professional look, thanks to the simplistic Scandinavian design. Lintex whiteboards are highly functional, and will change your perception of what a writing board can be!
How to create a modern workspace with a Lintex whiteboard
With Lintex wall solutions, you can invest in creating an agile working environment and easily transform your office into a beautiful design workspace.
PATboard agile experts are here to help you with that. At PATboard, we are the official dealer of the Lintex wall solutions, and we are more than happy to help you with choosing the best Lintex whiteboard for your office.
The PATboard magnetic cards for agile project management are perfectly fitted for the Lintex whiteboards. Easily create your scrum or kanban board on a Lintex whiteboard, with the PATboard cards and column dividers. Lintex whiteboards and PATboard agile tools are both of high quality design and work perfectly together! 
This is how we can help you:
Upon request, you receive a quote from us within 2 business days
We can plan a call to give you advice and discuss possibilities
We set up a tailor made quote for your project and send it to you within 2 workdays
We deliver the Lintex product(s) in most of Europe within 10-15 days at your clients office
After you received your Lintex product(s), we ensure durable quality by offering a 30-year warranty on the writing surface
The wide range of high quality Scandinavian design products allow you to create your own perfect board, according to your preferences. Whether you want a magnetic, glass, hanging or mobile board, it's all up to you! Turn your office into a modern agile workspace with a custom designed Lintex whiteboard.
Questions? Feel free to contact us!
Do you still have questions? Call, app or chat with us. We will respond within a maximum of 1 working day.